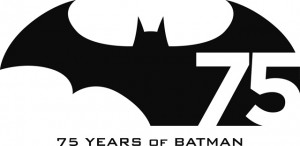 As The Dark Knight prepares to celebrate 75 years as one of the most iconic superheroes in pop culture, Warner Bros. and DC Entertainment announced their plans today to make this milestone.
A commemorative logo has been released and a anniversary-related activities throughout the year.
Batman made his debut in the comic book Detective Comics#27 that landed on newsstands on March 30,1939. It featured art by Bob Kane and script by Bill Finger. He came out from nowhere to literally become the world's most popular Superhero, dominating all aspects of media. We have seen him on everything from films, TV shows, radio, video games, publications and merchandise. He is the most relatable and "human" superhero—using his brains, cunning and super high tech weapons on his quest to stop plots from the many villains he has encountered.
Comments: