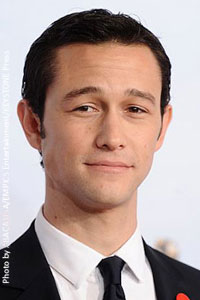 Date of Birth: February 17, 1981
Born and raised in Los Angeles, California, Joseph Gordon-Levitt began his acting career at the age of six in a peanut butter commercial. Soon after, he landed his first dramatic role in the TV movie Stranger On My Land (1988), starring Tommy Lee Jones. That same year, he played two different guest roles on the hit TV series, Family Ties. His first regular TV series role was in Dark Shadows (1991), playing David Collins/Daniel Collins. The young actor played several more roles in TV movies and series before making his feature film debut with a role in Robert Redford's A River Runs Through It (1992), for which he won a Young Artist Award for "Best Actor under 10 in a Motion Picture."
In 1993, Gordon-Levitt landed the lead role in the TV movie Gregory K, as an abused boy who wants to divorce his parents. The same year, he landed a two-year recurring role on the TV show Roseanne as well as a guest lead on Dr. Quinn, Medicine Woman, playing an autistic boy with a talent for drawing.
In 1994, he starred in the feature Holy Matrimony, as a young Hutterite boy who has to marry his much older, late brother's wife. His biggest role in a major Hollywood feature came in Disney's Angels in the Outfield (1994), when he played a little boy who, after praying that the California Angels baseball team would win the pennant, sees angels in the outfield, helping the team to win.
In 1996 he landed the plum role of Information Officer Tommy Solomon in the TV series 3rd Rock from the Sun. The show was about aliens who landed on earth and took on the form of human beings. As the youngest cast member, Gordon-Levitt played the oldest of the group, who had taken on a teenage form. The hit series ran for five seasons, making all the actors involved household names. In 1997 and 1998, he won YoungStar Awards for "Best Performance by a Young Actor in a Comedy TV Series." In 1991, he was chosen by Teen People magazine as one of their "21 Hottest Stars Under 21."
Since the show ended in 2001, Gordon-Levitt enrolled at Columbia University in New York, where he studied French. He has also kept busy with feature film roles, including voicing the lead character Jim Hawkins in Treasure Planet (2002), an updated, animated version of Robert Louis Stevenson's Treasure Island. In the summer of 2002 Gordon-Levitt made his stage debut in the Off-Broadway production of Austin Pendleton's Uncle Bob.
He also continues to win critical acclaim for the wide range of character roles he takes on in films such as Mysterious Skin (2004), for which he won a Golden Space Needle Award at the 2005 Seattle International Film Festival; (500) Days of Summer (2009) for which he received a Golden Globe nomination, and Christopher Nolan's Inception (2010), playing opposite Leonardo DiCaprio.
In his free time, Gordon-Levitt enjoys playing guitar, football, rollerblading and programming his computer.